Home
Welcome to the home page of our research group on unilateralism and the protection of global interests (UNIJURIS). UNIJURIS studies the exercise of unilateral jurisdiction by states and regional organizations (such as the EU) aiming to protect global interests.
---
In a recent past, the exercise of universal jurisdiction over international crimes has generated a flurry of scholarly interest. This is probably attributable to the shocking nature of the underlying crimes and the glaring lack of accountability for them. Outside the field of international crimes, however, unilateral assertions of jurisdiction to protect other global interests have become increasingly relevant. One may think of the mitigation of climate change, the protection of global fish stocks, the fight against corruption, combating marine pollution, the regulation of the Internet, or the disciplining of multinationals.
---
These assertions have a strong economic dimension: they limit the scope of action of private economic actors (airlines, foreign investors, ship-owners…) in the interest of protecting global environmental or social interests that are insufficiently protected by other regulatory solutions: a multilateral framework is absent, or unevenly enforced.
---
These extensions of states' and organizations' jurisdictional arms to capture 'extraterritorial' situations in the socio-economic and environmental field occur in ways that are novel and have hardly been accounted for in legal scholarship. The innovative character of this project lies in its ambition to systematically map and critically analyse unilateral assertions of state jurisdiction that protect global environmental and social interests outside the field of international crimes. The main research question is whether such assertions are lawful under public international law.
---
The research leading to these results has received funding from the European Research Council under the Europ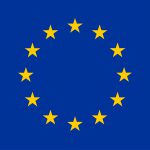 ean Union's Seventh Framework Programme (FP7/2007-2013) / ERC grant agreement n° 336230 and the Dutch Organization for Scientific Research (NWO VIDI scheme). The project runs from 2013 through 2018. The Principal Investigator is Prof. Cedric Ryngaert.